Your Conroe truck engine replacement may seem like a daunting task, but at Ferguson Truck Center, we have the expertise and experience to make the process as smooth and stress-free as possible. Our team of professionals understands the importance of a reliable engine and will work diligently to ensure that your replacement is completed quickly and efficiently.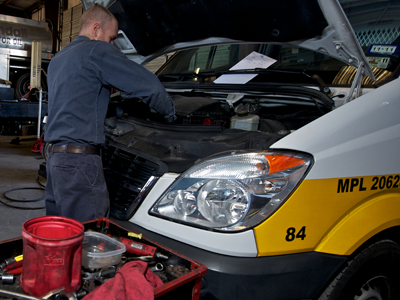 Some Signs That Your Engine Needs Replacement:
There are a few telltale signs that your truck engine may need to be replaced.
low power
hard starting
high blowby
poor fuel economy
or multiple parts failures
If you experience any of the above mentioned signs and symptoms, it might be time for a truck engine replacement. Truck engines are designed to last for a certain number of miles and hours, and when they reach the end of their lifespan, they can cause major problems for your business. Replacing your truck engine can help you avoid these costly repairs and keep your business running smoothly.
What Does Your Conroe Truck Engine Replacement Include?
There are a few things to consider when planning your Conroe truck engine replacement.
The first step is to determine the type of engine that your truck requires. There are several different engine types available, so it is important to choose the one that is best suited for your needs. You will also need to decide on the size and power of the new engine.
Once you have determined the type and size of the new engine, our team can begin the process of removing the old engine and installing the new one. We understand that downtime can be costly for your business, so we work quickly and efficiently to minimize the amount of time your truck is out of service.
Once we have the right engine, we'll take care of everything from removal to installation.
Why Choose Us For Your Conroe Truck Engine Replacement?
If you are considering an engine replacement for your truck, Ferguson Truck Center is the perfect place to turn. A professional engine overhaul will save you the expense and hassle of buying a completely new vehicle or engine while ensuring a smooth, safe performance. Our team of experts can have your engine restored so that it looks and functions just like new. We understand the importance of keeping your business running smoothly, and offer quality engines and experienced technicians who will ensure that your replacement goes smoothly and without incident. Contact us today to learn more about our services or schedule a consultation.