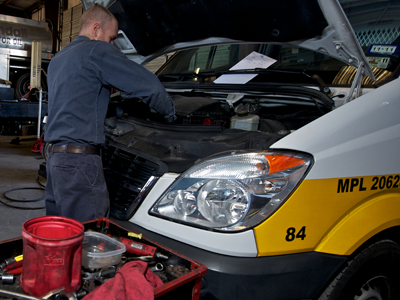 Managing your fleet is a big job. But, it doesn't have to be difficult. Ferguson Truck Center provides support custom-tailored to fit your needs. Whether managed by mileage or calendar, we help make your big job easy to manage.
Service to suit your needs
Ferguson Truck Center has a variety of standard PM programs to help you keep your fleet running smoothly. We can also work with standardized company plans to keep you in compliance with corporate mandates.
Periodic Maintenance Options
OPTION A: A comprehensive bumper-to-bumper dry inspection.
OPTION B: A full inspection that goes beyond the dry inspection to include checking and changing fluids where appropriate.
How can we help you?
Tell us a little more about your maintenance needs. We'll follow up with information on how you can make managing your fleet easy as calling Ferguson Truck Center.